"Each warns. There has been a momentous social change. Fully involving agriculture.
Becoming, in some ways revolutionary, the olive oil sector has already begun ...
The oil to be exalted must be produced in compliance with the following rules:
olive harvest early veraison and second cultivar, extracting it from the pulp after only a few hours.
The oil will then be recognized even by the most modest of tasters. "

Taken from the "Manifesto in progress" written by Luigi Veronelli
The oil according Veronelli
The oil according Veronelli is not, and does not want to be, just a quality seal, but a philosophical choice of the manufacturer to differentiate their oils from the current market, in an identity crisis, where is the oil d 'Italian olive oil.
Following all an identical path of transformation, completely new, you make it clear to the consumer through the label advising:
Who are they
What produce
How to transform
Who turns
In that year
How it is produced
The nutritional values and the components that distinguish
(including polyphenols, natural antioxidants of high biological value, very useful for our health).
The identity card of the company, visible on this site, the consumer will have to compare the last three years of production, identified by lot of belonging unit of olive cultivars and find directly nell'olivicoltore his interlocutor.
Why?
Communication of verifiable and complete transparency makes the difference in a market so confused, providing references to certain Monocultivar. The only way for stakes degustativi basic to be able to recognize more easily the many varieties of Italian olive oil.
Luigi Veronelli has given its name to the entire project, allowing its use, in an entirely disinterested to producers who participate.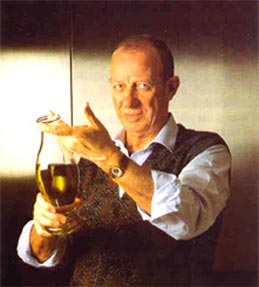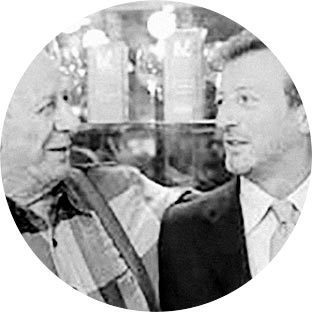 History
Turning Italy olive with Gino
From November 29, 2004 we are all a bit 'poor, I have more ... But so are all those whom he called "my" peasants. Are all the people who believe in the quality of the products of our Earth.

I have traveled 200,000 kilometers, alongside the Master, turning the whole olive Italy and beyond. How many memories, so many adventures, many anecdotes.

I remember one of the first trips with Gino, the phone rings, and knowing that his office would send my personal number to those who wished to speak with him, I answer in speakerphone: is Lucia Gaja. The latter, knowing me for twenty years, is surprised to find me to respond ... I kidding I tell her that I do the driver to Veronelli. She replies: "bravo, bravo Roberto! You'll see, if only by osmosis, next to Gino, you can not improve it." It was really so, and I've got to check it all the time that people came to him, asking him advice about the difficulties in which they found in making quality, or why, desperate from unfair competition from similar products. Well, after meeting him, they returned to believe in themselves and in the work that would make them unique, with that motivation of pride that only Gino could transmit, enabling them to start strong, tough and rigorous in the battle of those who make products of absolute quality.

I often say: "the battle of the wines I won it, now I have to win the battle of the oil." The return of a long journey from the places of the best Italian olive production, writes the "Manifesto in progress for a new culture of olive oil."

So begins:
"Each warns. A randomized during a momentous social change. Fully involving agriculture. Becoming, in many ways revolutionary, the olive oil sector has already started ... "
Asks to growers to take note of inadequate legislation and poor in getting clarity, from same wording on the label in the identification of their product. How? Adding a back label, next to that provided by law, to tell where the final consumer who they are, what they produce, how many olive trees grow, from which cultivar has done its oil, in that year it was produced. These data are essential for a conscious consumer who wants to have some references to recognize each variety of cultivars and their homeland. Was thus expressed the need to bring even analytical values, unsolicited approval today by the parameters of extra, such as percentage of polyphenols and oleic acid, essential to understand the type of oil that one has before. All doctors agree, in recognizing the benefits that our body derives from the assumption of olive oil containing these elements, data that does not appear from the labels of the oils that we find on the market regularly, but so important to be able to do a conscious choice of purchase.

Luigi Veronelli left us, but remains open one of his last battles, and, like me, and we are more and more, many will pursue the law trying to BECOME the simple, but strict, rules that he has proposed. A debt contracted with "his" peasants, one million, many are from Istat owners of olive groves not income, thanks to the current laws governing the sector. In one of our last trips, in one of those days where fatigue was felt more than usual, he told me that he wanted to fall asleep and wake up after a long sleep in the afterlife where to welcome him there would be, in front of a majestic set table, friends always our friend Giacomo Bologna, the Gianni Brera, and a few others. It 'so I want to remind me to dinner with his old, real, great friends historians, the companions with whom he shared almost all the way of his life.

Roberto Scopo
director and creator of the project manager